DISINFECTION AND CLEANING OF WELLS
When you notice a drop in your well's performance or a change in your water? Do not delay, call our well disinfection service.
Maintenance of your well
Once your well is in operation, it requires little maintenance. on the other hand, it is important to remain attentive to any changes (appearance, taste, smell) of the water quality and to make an analysis of it, if there are suspicious changes.
The Ministry of the Environment recommends occasional checks to ensure:
That the slide is securely fixed and tightly sealed;
That the vent is free of obstruction;
That the drainage of surrounding surface water is in the opposite direction to the well;
There is no standing water near the well;
There is no debris on the surface of the well water;
There are no cracks in the casing that would allow surface water or debris to enter the well;
There are no animals and dead leaves near the well.
Depending on the source of the water, the conditions of use and the extent of microbiological contamination, it may be necessary to carry out occasional disinfection of short duration or continuous disinfection.
Private wells can become contaminated if they have been poorly constructed or sifted or if they have been infiltrated by polluted surface water. The aquifer * can also be a source of contamination. Surface water and unprotected groundwater are vulnerable to faecal contamination from humans, livestock, wildlife and domestic animals.
If the problems of bacteria persist, it is a UV treatment that we suggest!
After several years of use, the quantity of water in a well or its quality may have deteriorated and one of these factors may be the obstruction of the well by the minerals present in the water. Over time, this clogging eventually clogs the water inlet of the pump and can even in some cases cause irreparable breakage. Proper treatment can be done to remove these ores and restore the initial flow to the well.
A final check is made after cleaning to allow us to see the results obtained.
*Underground aquifer layer of porous rock or sand.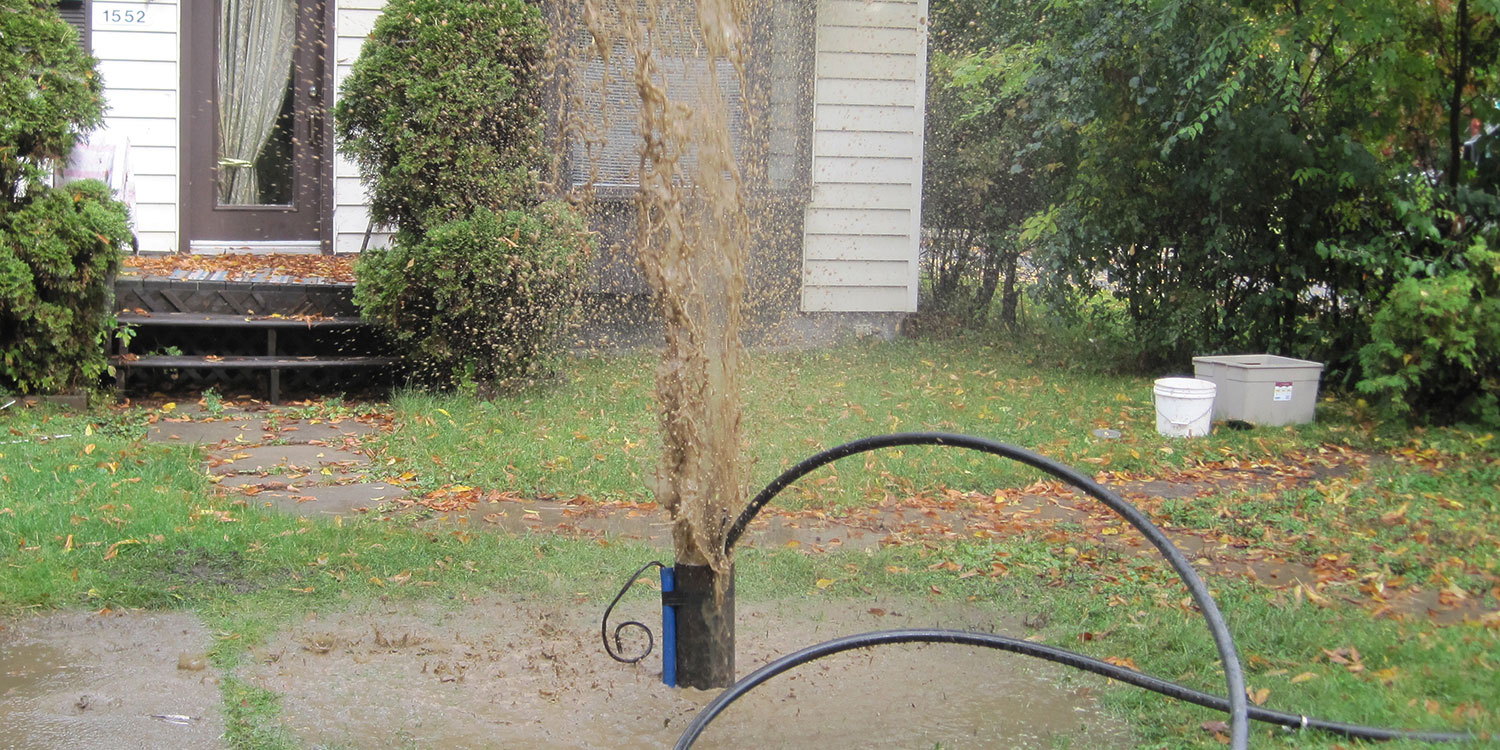 We are proud to offer a turnkey project service, from drilling your new artesian well to selecting and installing your pump and water treatment equipment.
Do you think you have a problem with the quality of your water? Do not wait, ask for a water test today.
Certification in drinking water
R.B.Q. License: 8266-3618-21
Also a proud member of A.P.C.H.Q. and A.E.S.E.Q.